PNR Watcher can prompt your consultants for important information that is missing from the booking file!  
With the latest version of PNR Watcher you can ask the consultant a question and then PNR Watcher will format the response using an entry of your choice!
For example, every booking for a particular account requires a Cost Centre and Project Code. Simply write a rule so that every time a booking is made for this client, PNR Watcher will check for these items and if missing will ask the Consultant for the details! This can be free format or pick from list.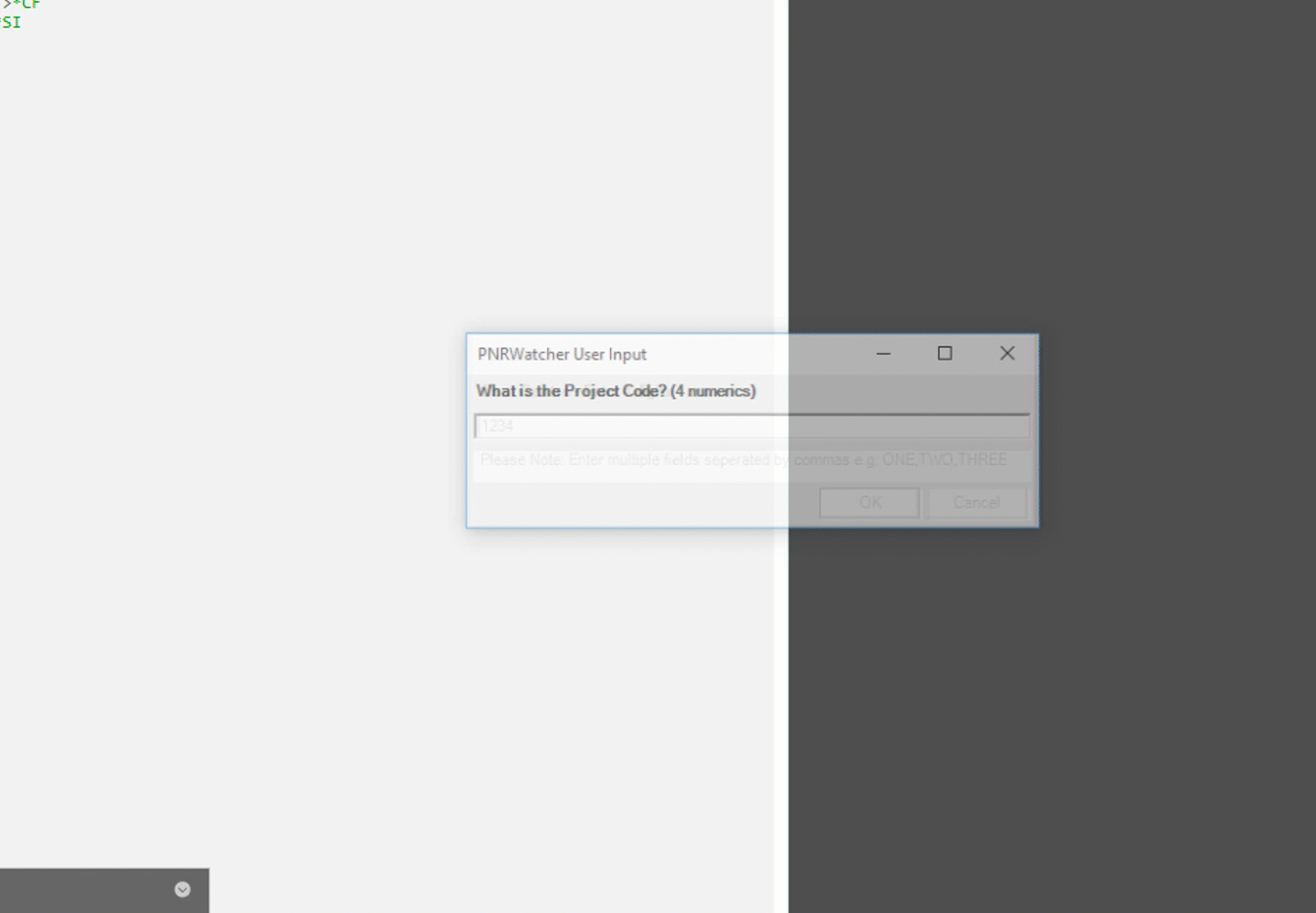 The answer will be formatted in the booking file to your exact requirements - making sure your back office is happy too! 
If you are interested in finding out more about this feature then please email me emma@navitas.co.uk for further information!